General Description
Traders Brig is a traders version of the regular Brig, to get more space for cargo it sacrifices half its crew and all of its guns apart from the stern chasers
Armament
it has stern chasers which can either be 6lb cannons or 18lb carronades
| Deck | Cannon Count | Cannon Size | Carronade |
| --- | --- | --- | --- |
| Stern Chasers | 2 | 6pd | 18pd |
Characteristics
It's a traders ship, it does trading good but due to its lack of cannons it cannot fight very well what so ever.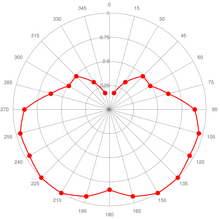 Here is the Sailing Profile of the Trader's Brig. The Trader's Brig is slower than the regular Brig and for this reason it is all the more important to make sure you sail on a good point while trying to escape. She will be at her fastest between 135-150. Her speed decreases sailing anything more upwind or downwind from that. In particular, she is severely punished for sailing closer to the wind than a beam reach.
How to get Crafting recipe
You can get the crafting recipe through either crafting traders cutters, crafting traders lynxes or through breaking up traders brigs
Image Gallery
Community content is available under
CC-BY-SA
unless otherwise noted.