General Description
HMS Trincomalee is a Royal Navy Leda-class frigate built shortly after the end of the Napoleonic Wars. She is now restored as a museum ship in Hartlepool, England.
Armament
The Trincomalee can mount 18pd cannons on her gun deck or she can mount 32pd carronades. On her weather deck the Trincomalee can mount either 9pd cannons or 32pd carronades, she carries the same armament for her bow chasers.
| Deck | Cannon Count | Cannon Size | Carronade Size |
| --- | --- | --- | --- |
| Gun Deck | 28 | 18pd | 32pd |
| Weather Deck | 22 | 9pd | 32pd |
| Bow Chasers | 4 | 9pd | 32pd |
Characteristics
The Trincomalee is a fast ship, she is one of the fastest ship in the game which makes her excellent for hunting down other ships however you sacrifice some things for it, she has quite weak armour, has quite bad heel and she also sails poorly close hauled, however the armament on the Trincomalee is excellent.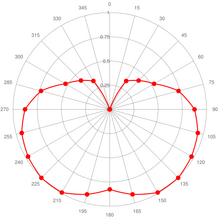 Here is the Sailing Profile of the Trincomalee. She is not a strong sailer and suffers badly when trying to sail upwind. Sailing more upwind than a beam reach sees a rapid decrease in speed; maximum speed is limited to half already roughly by point 60, and trying to sail anything sharper than at 30 points will see the Trincomalee completely lose way. Her preferred points of sail are between roughly points 135-145. Captains sailing the Trincomalee ought do their upmost to avoid having to point the helm more upwind than a beam reach and endeavour to keep the wind on their quarter in order to sail the Trincomalee satisfactorily.
History
Trincomalee is one of two surviving British frigates of her era — her near-sister HMS Unicorn (of the modified Leda class) is now a museum ship in Dundee. After being ordered on 30 October 1812,Trincomalee was built in Bombay, India by the Wadia family of shipwrights in teak, due to oak shortages in Britain as a result of shipbuilding drives for the Napoleonic Wars. The ship was named Trincomalee after the 1782 Battle of Trincomalee off the Ceylon (Sri Lanka) port of that name.
With a construction cost of £23,000, Trincomalee was launched on 12 October 1817. Soon after completion she was sailed to Portsmouth Dockyard where she arrived on 30 April 1819, with a journey costing £6,600. During the maiden voyage the ship arrived at Saint Helena on 24 January 1819 where she stayed for 6 days, leaving with an additional passenger, a surgeon who had attended Napoleon at Longwood House on the island, Mr John Stokoe.
After being fitted out at a further cost of £2,400, Trincomalee was placed in reserve until 1845, when she was re-armed with fewer guns giving greater firepower, had her stern reshaped and was reclassified as a sixth-rate spar-decked corvette.
How to get Crafting recipe
you can get the crafting recipe of the Trincomalee by either crafting Frigates, Belle Poules or breaking up Trincomalees.
Image Gallery